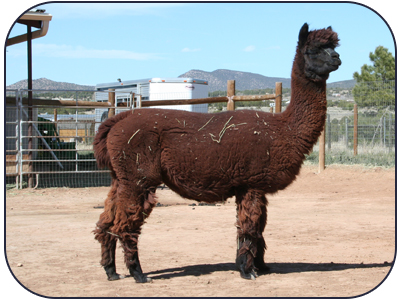 Patagonia's Manzanilla
One of the very first alpacas we bought for our farm was the shy but beautiful dark brown girl Patagonia's Manzanilla. Manzanilla or "Manzie" as we affectionately call her came from Alpacas de la Patagonia. With herds in both Chile and in Washington state this well known farm was committed to and known for breeding the very finest in colored alpacas.
Manzanilla's sire was the very famous black male Synopsis Nocturna and her dam was the dark fawn Gazette 270. Manzanilla herself is a rich, dark reddish brown often referred to as a "maroon".
A month after we bought her Manzanilla presented us with our very first cria, a medium brown boy we named Hollywick Farms Maximum Impact aka "Max". Since we had always named our Labradors with names that began with the same letter as their mothers we decided to continue the practice with our alpacas too. So Max was named with an M name after his mother Manzanilla and also after one of our Champion Labrador Retrievers, Ch Hollywick's Main Attraction (Max)
Manzanilla is now 19 years old and retired from the duties of motherhood. She is enjoying her life, eating and sunbathing under the warm New Mexico sun. We still tell her how beautiful she is and we find it interesting that many of our visitors to the farm think so too.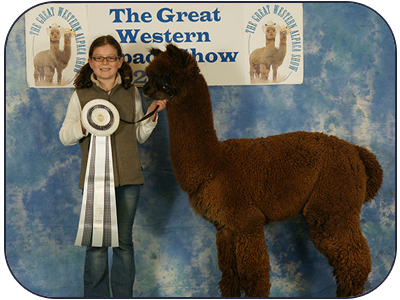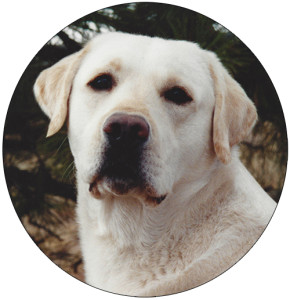 Hollywick Farms Maximum Impact (Max)
CH Hollywick's Main Attraction CGC (Max)